Summary
The Organization feature allows DeleteMe admins to create child organizations in the event they need to partition access for specific employees or split certain employees into a separate cost center. Additionally, the Organization feature allows admins to configure departments/groups they can use to tag employees so they can distinguish between different types of employees.
Use Cases
Child groups where you want to provide an admin with access to only certain employees in the DeleteMe admin dashboard.
Child groups where you want to split the billing into a different cost center, separate from that of the parent organization.
Assigning departments/groups to employees so you can organize and categorize your employees.
Creating Organizations/Groups/Departments
Login to your DeleteMe admin dashboard
Click on the "Organizations" tab on the left side of your DeleteMe dashboard
Navigate to the Organization you would like to add the child Organization/Department/Group for and click the "Add" button
Select between Organization/Department/Group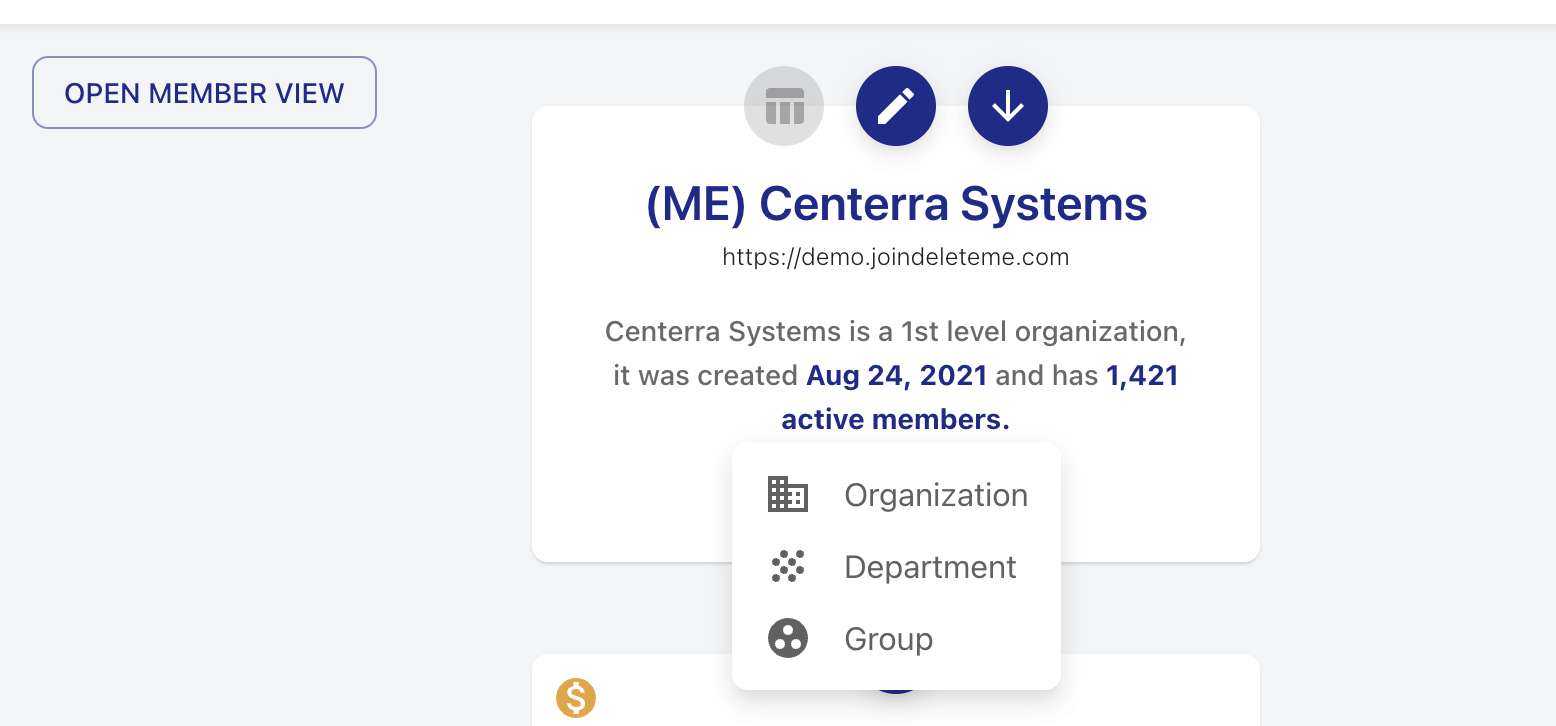 Applying a Department/Group
Navigate to the group/department you created in the Organizations tab (click the downward arrow to expand your existing groups/departments)
Click the "Add Members" button under the corresponding group/department you want to apply.
Click the "Add Members" button in the middle of the page
You will see a list of your employees populate -> use the "Add" button on the right side of the page to apply the tag to the appropriate employee(s).